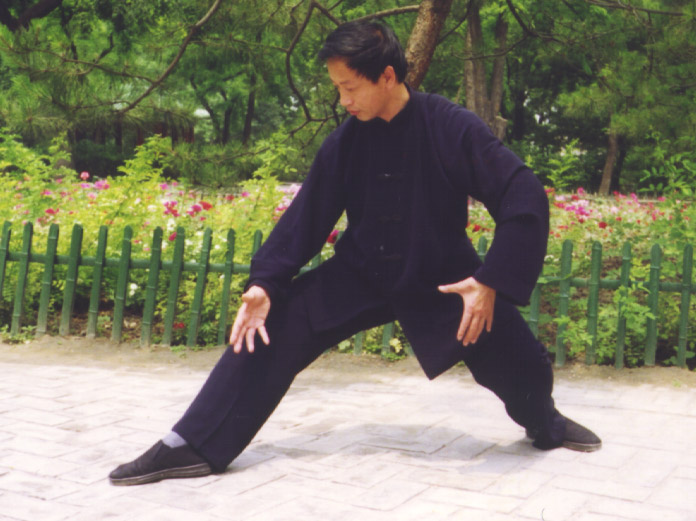 YiQuan Master Yao Chengguang performing 'Holding the Tiger' posture.
At the beginning of May 2014 I attended another YiQuan Academy residential intensive for 8 days.
I began practicing a new posture called 'Holding the Tiger' which further opens the hips. The visualisation involves imagining one is holding a tiger that wants to get away.
The author in the 'Holding the Tiger' YiQuan posture.
I also began practicing single arm push-hands - the same as shown in this video of the Yao brothers: